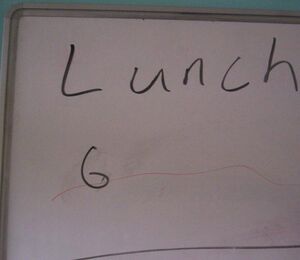 Lunch 6 is my second album, released in 2007. In 2011 I released the sequel, Lunch 7.
"Never Trust a Documentary" (2:43)
"Taiwan" (2:30)
"Alltheplastic (Something is Wrong)" (2:48)
"Konya wa Sabishii" (3:10)
"More Than U Can Know" (4:15) (Rush/Dentice) (Music video)
"Hyde Park Parasite" (2:04)
"Stairs/I See Evil" (3:45)
"Paranoid" (1:41)
"Saliva" (2:01)
"Chris Howlett" (1:23)
"Rachael and the Sea" (2:12)
Initial copies included a hidden track, "2000 A.D.". This was later deleted.
Community content is available under
CC-BY-SA
unless otherwise noted.